Package Includes:
1 x Stainless Steel Pour Pot (600ml) 
3 x 200g Beewax(600G)
2 x Candle Wick Centering Device
1 x Spoon
8 x 2.5oz Candle Tin
50 x 12.5cm Candle Wicks
56 x Candle Wick Sticker
1 x Manual
Do you want one with Fragment Oil ?
【Candle Making Kit】- DIY candle kit contains everything you need to make candle at home. Package includes 600ml stainless steel candle wax melting pot, 4 packs of beeswax, 2 wax wick clips, 50 wicks, 1 stirring spoon, 8 candle jars, a wicks sticker and a beautiful gift box.
【Premium Materials】- The candle wax melting pot is made of stainless steel, strong rust resistance, high temperature and corrosion resistance, which is easy to melt candle wax, chocolate, butter and cheese, etc. Beeswax is produced naturally by honey worker bees in bee hives. 100% lead free wick, which produce no black smoke.
【Easy to DIY】- You only needs this simple candle making supplies to complete the seemingly complicated candle production process. The DIY self-made candle advanced set can not only satisfy the hobbies of some creative people, but also a way to enjoy DIY with family and make your weekend happy and meaningful.
【8 Portable Reusable Candle Tins】- The exquisite 8 candle jars can be carried around. After the candle is completely burned, you can use candle jars as an ornament to store some of your favorite items, such as keys or jewelry, or give it as gift to children.
【Fun Innovative Gift】- Candle making gift set is great giveaways for any occasion. Especially suitable for handmade families. Let you or your children wrap DIY candles in exquisite boxes, birthday or gifts for festival.
Specification:
Wax Color: White
Pour Pot Material: Stainless Steel
Candle Material: Beeswax
Candle Jar Material: Tinplate
Wax Core Material: Lead-free Fiber Cotton Core
Wax Core Size: 12.5cm
How to Use:
1: tear the sticker.
2: tear another side of sticker, stick the wick to the bottom of the tin.
3: put on the holder to fix the wick.
4: pour beeswax participates into the cup and heat to 160℉.
5: slowly pour the liquid mix into mode slowly in several times.
6: waiting to cool and finish.
We're Local!
Our facility is based in Melbourne, Australia and we process all orders within 12-24 hours of order placements. The usual shipping time is between 3-5 business days, however in some regional areas of WA & NT, shipping time may be about 7 - 10 working days.
We have partnered with following logistics providers to get you the products as soon as possible:
 Australia Post
 Courier please
 TNT
 Fastway
 Pack & Send

If you have any queries related to shipping or delivery, please get in touch with one of our friendly customer support staff - Contact us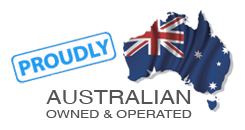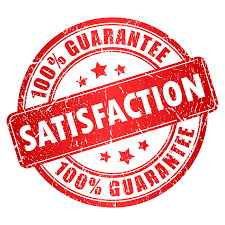 Gadget Lab Australia is committed to provide you 100% satisfaction guarantee everytime. We are a legally registered company in Australia and we oblige by all consumer laws of the country.
All of our orders are eligible for free 30 days returns guarantee if you're not satisfied with it. Additionally we also offer 1 year Australian warranty / replacement guarantee in case of any manufacturing default to the product. Please note that the physical damage / misuse of the product is not covered under our warranty policy. For more information about Warranty and returns, Click here
Award winning support:
We pride ourselves in providing exceptional customer support. We aim for 100% satisfaction guarantee, every time! You can get in touch with us either by online Chat, or you can even give us a call. Please visit Contact us page to get in touch with us.
Affordable Price:
We strive very hard to provide value for each of our products. We believe that this is the part of our customer satisfaction policy. All of our products are of High quality and the prices reflect the true value of the product.
Super Fast Deliveries:
We're born and grown up in Melbourne. Our usual time of deliveries is b/w 3-5 business days and in some cases 7-10 working days. We've partnered with the best to make sure your package is delivered to you in safest manner asap!
Online Tracking:
You can use our online tools on our website or on our logistics partner's website to track your package online! We keep you posted via email and text messages about the Estimated delivery date and progress of your order.
Innovative Products:
We're always looking out to bring new technologies to Australian Consumer market. We're always on the hunt to get innovative and useful products improve daily lifestyle of yourself and your loved once.
Warranty & Aftersales Support:
With a strong 1 year manufacturing policy and 30 days returns policy, we try to make your online experience as smooth as possible. With our exceptional customer support and customer friendly warranty policy, you can shop peacefully.