Product description:
- Widely used in farming (lawn and garden), tour vehicles, special vehicle, ship, beverage, vehicle cleaning, carpet cleaning, ground cleaning, water purification and water treatment equipment.
- Diaphragm pump combines the advantages of self-priming pump and chemical pump
- Using a variety of imported corrosion-resistant materials, self-priming, thermal protection, smooth operation, long-time continuous idling, long-time continuous load operation
- Automatically on or off: When the water outlet is closed, it will automatically cut off power, the motor stops.After the water outlet is opened, it will automatically power on, the motor runs.
- Rubber bracket can absorb vibration from the pump when working
- Intermittent service: different working pressures leads to different continuous working times
- Installed in a dry, well-ventilated location and can't work in water
- Water pump with a pressure switch will be automatically cut off when the pressure of water outlet is big enough
 
Product Features:
• Volts : 12V DC,220VAC
• Rated power:70 W
• Pressure : 0.9 MPA(MAX 130 PSI)
• Flow capacity(MAX):6 L/MIN(6.0 Liters per minute)  Average: 3-4 L/MIN
• Medium temperature: 0 -100
• Product Size: 165 x 100 x 62 mm (L x W x H)
Pacakge Includes:
1 x  12V 6 Lpm Water Pump
Warning:
1. Don't use pump in a flammable environment.
2. Don't use to pump flammable or explosive fluids, including gasoline, fuel, oil, kerosene
We're Local!
Our facility is based in Melbourne, Australia and we process all orders within 12-24 hours of order placements. The usual shipping time is between 3-5 business days, however in some regional areas of WA & NT, shipping time may be about 7 - 10 working days.
We have partnered with following logistics providers to get you the products as soon as possible:
 Australia Post
 Courier please
 TNT
 Fastway
 Pack & Send

If you have any queries related to shipping or delivery, please get in touch with one of our friendly customer support staff - Contact us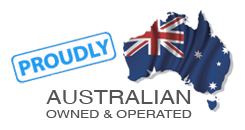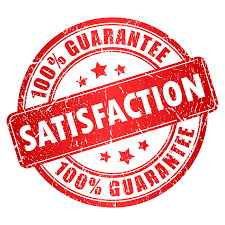 Gadget Lab Australia is committed to provide you 100% satisfaction guarantee everytime. We are a legally registered company in Australia and we oblige by all consumer laws of the country.
All of our orders are eligible for free 30 days returns guarantee if you're not satisfied with it. Additionally we also offer 1 year Australian warranty / replacement guarantee in case of any manufacturing default to the product. Please note that the physical damage / misuse of the product is not covered under our warranty policy. For more information about Warranty and returns, Click here
Award winning support:
We pride ourselves in providing exceptional customer support. We aim for 100% satisfaction guarantee, every time! You can get in touch with us either by online Chat, or you can even give us a call. Please visit Contact us page to get in touch with us.
Affordable Price:
We strive very hard to provide value for each of our products. We believe that this is the part of our customer satisfaction policy. All of our products are of High quality and the prices reflect the true value of the product.
Super Fast Deliveries:
We're born and grown up in Melbourne. Our usual time of deliveries is b/w 3-5 business days and in some cases 7-10 working days. We've partnered with the best to make sure your package is delivered to you in safest manner asap!
Online Tracking:
You can use our online tools on our website or on our logistics partner's website to track your package online! We keep you posted via email and text messages about the Estimated delivery date and progress of your order.
Innovative Products:
We're always looking out to bring new technologies to Australian Consumer market. We're always on the hunt to get innovative and useful products improve daily lifestyle of yourself and your loved once.
Warranty & Aftersales Support:
With a strong 1 year manufacturing policy and 30 days returns policy, we try to make your online experience as smooth as possible. With our exceptional customer support and customer friendly warranty policy, you can shop peacefully.