180x75cm Exercise Mat Yoga Mats Gym Equipment Pad For Treadmill Protect Floor
2 Great reasons to buy from us:
SPECIFICATIONS:
Size: 180*75cm/70.2*29.3inch
Features:
1. Water resistance: closed cell structure, non-absorbent, moisture-proof, good water resistance.
2. Corrosion resistance: resistance to corrosion of seawater, grease, acids, alkalis and other chemicals, antibacterial, non-toxic, odorless, no pollution.
3. Processability: no joints, and easy to hot pressing, cutting, coating, bonding and other processing.
4. Anti-vibration: high elasticity and anti-tension, strong toughness, with good shock/buffering performance.
5. Insulation: heat insulation, insulation, cold and low temperature performance, can withstand cold and exposure.
6. Sound: closed cell, good sound insulation
Usage:
1. can be used for professional fitness equipment shock pad treadmill mats and other dynamic cycling mats.
2. maintain space environment. There are all kinds of grass clippings on the outdoor grass. Sitting directly on the lawn, these grass clippings will be covered with the whole body. Putting the items that you carry on the lawn directly on the grass will make it easy to get dirty and affect your mood. Placing a camping mat can block this.
3. Camping mats protect the grass. The mesh structure of the camping mat gives it excellent air permeability. In a few square meters wide grass, the scope of human activities is also relatively small, so easy to trample on those growing grass, laying a camping pad can play a protective role.
4. easy to carry and organize. Various kinds of foods are spread on the camping mats. After the camping, it is simple and convenient to pack these "residues". It is not necessary to look for destruction of vegetation or nature in the grass.
5. Using environmental protection advanced eva high-temperature foaming, high rebound, moisture, cold, heat insulation, comfortable and beautiful. When photographing friends or when a family is out for a walk, it is necessary to have a rest on the lawn or the beach and eat out.
6. is also suitable for cold and humid environment. Can be placed outdoors (park on the grass, on the tile floor, on the beach, etc.) for family picnics, fishing, large and seamless, insulation.
PACKAGE:
1x Exercise Equipment Mat
More details:
We're Local!
Our facility is based in Melbourne, Australia and we process all orders within 12-24 hours of order placements. The usual shipping time is between 3-5 business days, however in some regional areas of WA & NT, shipping time may be about 7 - 10 working days.
We have partnered with following logistics providers to get you the products as soon as possible:
 Australia Post
 Courier please
 TNT
 Fastway
 Pack & Send

If you have any queries related to shipping or delivery, please get in touch with one of our friendly customer support staff - Contact us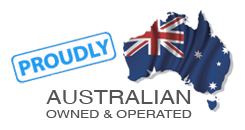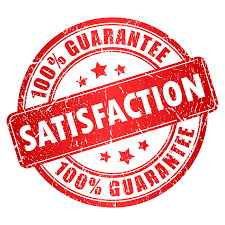 Gadget Lab Australia is committed to provide you 100% satisfaction guarantee everytime. We are a legally registered company in Australia and we oblige by all consumer laws of the country.
All of our orders are eligible for free 30 days returns guarantee if you're not satisfied with it. Additionally we also offer 1 year Australian warranty / replacement guarantee in case of any manufacturing default to the product. Please note that the physical damage / misuse of the product is not covered under our warranty policy. For more information about Warranty and returns, Click here
Award winning support:
We pride ourselves in providing exceptional customer support. We aim for 100% satisfaction guarantee, every time! You can get in touch with us either by online Chat, or you can even give us a call. Please visit Contact us page to get in touch with us.
Affordable Price:
We strive very hard to provide value for each of our products. We believe that this is the part of our customer satisfaction policy. All of our products are of High quality and the prices reflect the true value of the product.
Super Fast Deliveries:
We're born and grown up in Melbourne. Our usual time of deliveries is b/w 3-5 business days and in some cases 7-10 working days. We've partnered with the best to make sure your package is delivered to you in safest manner asap!
Online Tracking:
You can use our online tools on our website or on our logistics partner's website to track your package online! We keep you posted via email and text messages about the Estimated delivery date and progress of your order.
Innovative Products:
We're always looking out to bring new technologies to Australian Consumer market. We're always on the hunt to get innovative and useful products improve daily lifestyle of yourself and your loved once.
Warranty & Aftersales Support:
With a strong 1 year manufacturing policy and 30 days returns policy, we try to make your online experience as smooth as possible. With our exceptional customer support and customer friendly warranty policy, you can shop peacefully.