4'' Silent Inline Rotating Duct Fan Booster Exhaust Air Extractor Ventilation Fan Exhaust Fan
2 Great reasons to buy from us:
4'' Silent Inline Rotating Duct Fan Booster Exhaust Air Extractor Ventilation Fan 
The motor is attached to the body of the fan by two fast release clips which enables the motor to rotate to provide connection for confined
spaces and removal for maintenance without removing the whole fan or duct.

Name:4 Inch Inline Duct Hydroponic Air Blower Fan Ventilation System Low Noise Fan
A16463
Specifications:
Model:HF-100
Material:ABS
Color: White
Voltage:220V, 50Hz
Power:35W
Air Volume:220m3/h
Speed:2600r/mim
Noise:28-30dB
Static pressure:150Pa
Caliber:92mm
Temperature range:-20°C~65°C
Size:230mmx175mmx148mm

Features:
- The shell is made of polypropylene plastic, one-time disposable molded, with high anti-acid function.
- Using ABS blades, design by hydromechanics to reach the optimal air and pressure.
- High-quality imported ball bearings, motor with overload protector, more flexible use, longer life.
- High performance, low energy consumption and low noise.
- The thickened mounting bracket is more sturdy and practical, and the screws are fixed, which is quick and convenient to install.

How to Mounting:
The fan can be mounted in line or at either and of the duct run and at any angle. Horizontally or vertically.
All fans can be mounted in parallel to increase the volume of air or in series to increase the pressure. The casing is fitted with a mounting plate.
The mounting box can be rotated to be installed in any positon for easy installation and connection.

Package Included:
1 x 4 inch Exhaust Fan
We're Local!
Our facility is based in Melbourne, Australia and we process all orders within 12-24 hours of order placements. The usual shipping time is between 3-5 business days, however in some regional areas of WA & NT, shipping time may be about 7 - 10 working days.
We have partnered with following logistics providers to get you the products as soon as possible:
 Australia Post
 Courier please
 TNT
 Fastway
 Pack & Send

If you have any queries related to shipping or delivery, please get in touch with one of our friendly customer support staff - Contact us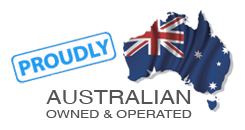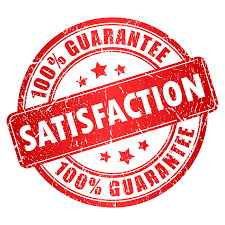 Gadget Lab Australia is committed to provide you 100% satisfaction guarantee everytime. We are a legally registered company in Australia and we oblige by all consumer laws of the country.
All of our orders are eligible for free 30 days returns guarantee if you're not satisfied with it. Additionally we also offer 1 year Australian warranty / replacement guarantee in case of any manufacturing default to the product. Please note that the physical damage / misuse of the product is not covered under our warranty policy. For more information about Warranty and returns, Click here
Award winning support:
We pride ourselves in providing exceptional customer support. We aim for 100% satisfaction guarantee, every time! You can get in touch with us either by online Chat, or you can even give us a call. Please visit Contact us page to get in touch with us.
Affordable Price:
We strive very hard to provide value for each of our products. We believe that this is the part of our customer satisfaction policy. All of our products are of High quality and the prices reflect the true value of the product.
Super Fast Deliveries:
We're born and grown up in Melbourne. Our usual time of deliveries is b/w 3-5 business days and in some cases 7-10 working days. We've partnered with the best to make sure your package is delivered to you in safest manner asap!
Online Tracking:
You can use our online tools on our website or on our logistics partner's website to track your package online! We keep you posted via email and text messages about the Estimated delivery date and progress of your order.
Innovative Products:
We're always looking out to bring new technologies to Australian Consumer market. We're always on the hunt to get innovative and useful products improve daily lifestyle of yourself and your loved once.
Warranty & Aftersales Support:
With a strong 1 year manufacturing policy and 30 days returns policy, we try to make your online experience as smooth as possible. With our exceptional customer support and customer friendly warranty policy, you can shop peacefully.