Preparing for an adventure far away! Take our Military Backpack with you. A product designed to support your journey from start till the end. When you embark on a long journey such as camping or hiking, there is a bunch of essential stuff you need to carry along. Things including clothes, med-kits, cookery essentials, and many more. You cannot carry all of these in separate bags, to solve this issue of space and convenience we have designed a backpack that is very easy to carry and provides ample space inside to store all the essential stuff. Designed to be exceptionally comfortable, a special breathable mesh layer is provided within. Provided with an adjustable shoulder strap, eases the pain on your shoulder effectively. To make it more convenient a unique chest and side buckle is provided. It lets you choose the comfort level. Provides you total freedom when it comes to adjustments.
Made from high-quality oxford waterproof fabric. Designed to be tough and strong to support you in all your journey. Built with exceptional stitching to withstand wear and tear effects. High-density nylon ensures quality and comfortability. If it starts raining do not worry it is waterproof in nature. It can withstand extreme weather conditions. A large compartment size can store all your essential stuff in one place. Organize all your essential things with its unique divider system. When you are done for the day and decide to take a rest easily hang it with its innovative hook and loop strap hang system.
Designed to ease trouble on your adventure. Seamless integration of quality and practicality. Great support all the way. Hurry up, grab one now!
Key Features:
40L Large capacity
Multi-compartment
Unique divider system
Various hanging loop
Breathable mesh
Waterproof fabric
Adjustable shoulder strap
Chest and side buckle strap
Metal D-ring hang buckle
High density nylon handle
Fastening band
Reinforced seam
Organized and accessible
We're Local!
Our facility is based in Melbourne, Australia and we process all orders within 12-24 hours of order placements. The usual shipping time is between 3-5 business days, however in some regional areas of WA & NT, shipping time may be about 7 - 10 working days.
We have partnered with following logistics providers to get you the products as soon as possible:
 Australia Post
 Courier please
 TNT
 Fastway
 Pack & Send

If you have any queries related to shipping or delivery, please get in touch with one of our friendly customer support staff - Contact us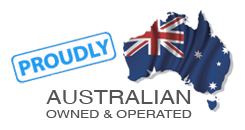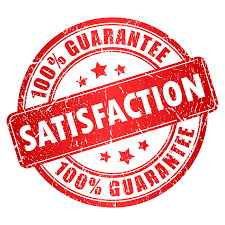 Gadget Lab Australia is committed to provide you 100% satisfaction guarantee everytime. We are a legally registered company in Australia and we oblige by all consumer laws of the country.
All of our orders are eligible for free 30 days returns guarantee if you're not satisfied with it. Additionally we also offer 1 year Australian warranty / replacement guarantee in case of any manufacturing default to the product. Please note that the physical damage / misuse of the product is not covered under our warranty policy. For more information about Warranty and returns, Click here
Award winning support:
We pride ourselves in providing exceptional customer support. We aim for 100% satisfaction guarantee, every time! You can get in touch with us either by online Chat, or you can even give us a call. Please visit Contact us page to get in touch with us.
Affordable Price:
We strive very hard to provide value for each of our products. We believe that this is the part of our customer satisfaction policy. All of our products are of High quality and the prices reflect the true value of the product.
Super Fast Deliveries:
We're born and grown up in Melbourne. Our usual time of deliveries is b/w 3-5 business days and in some cases 7-10 working days. We've partnered with the best to make sure your package is delivered to you in safest manner asap!
Online Tracking:
You can use our online tools on our website or on our logistics partner's website to track your package online! We keep you posted via email and text messages about the Estimated delivery date and progress of your order.
Innovative Products:
We're always looking out to bring new technologies to Australian Consumer market. We're always on the hunt to get innovative and useful products improve daily lifestyle of yourself and your loved once.
Warranty & Aftersales Support:
With a strong 1 year manufacturing policy and 30 days returns policy, we try to make your online experience as smooth as possible. With our exceptional customer support and customer friendly warranty policy, you can shop peacefully.