6 Tier Plant Stand Swivel Outdoor Indoor Metal Flower Shelf Rack Garden
Bring happiness to your home. Set up your metal plant stand outdoors on your balcony. Carefully arrange your plants. Water regularly. Buy some new pots and seeds. Raise up some fun seedlings.
Grow your own herbs on your 6 tier plant stand. Coriander. Thai basil. Thyme. Oregano. Rosemary. Vietnamese mint. Pick fresh herbs from your pot plants and add them to your dinner.
Organise your plants on your outdoor plant stand. Give your pot plants lots of sun so they can thrive. Create a green and productive space. Sit outside and gaze on your flower pots.
Find the perfect home for your pot stand. Load up all your plants. Leave it there for years to come. Don't worry about rust or insects destroying your tiered plant stand.
Bring your luscious garden indoors or fit more plants outdoors. Get yourself some ferns, succulents, spider plants and more. Soon you will have more plants than you know what to do with on your flower pot stand.
Key Features
6 tier plant stand
Adjustable tiers
Use indoors and outdoors
For large or small pot plants
Durable steel frame
Rust and scratch resistant
Space saving
Material: Steel
Dimensions (open): 40cm x 40cm x 75cm (W x D x H)
Dimensions (closed): 19cm x 19cm x 75cm (W x D x H)
Weight capacity: 36kg (6kg per tier)
Weight: 3.23kg
Colour: Rose gold
We're Local!
Our facility is based in Melbourne, Australia and we process all orders within 12-24 hours of order placements. The usual shipping time is between 3-5 business days, however in some regional areas of WA & NT, shipping time may be about 7 - 10 working days.
We have partnered with following logistics providers to get you the products as soon as possible:
 Australia Post
 Courier please
 TNT
 Fastway
 Pack & Send

If you have any queries related to shipping or delivery, please get in touch with one of our friendly customer support staff - Contact us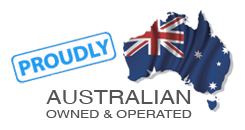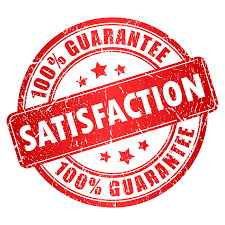 Gadget Lab Australia is committed to provide you 100% satisfaction guarantee everytime. We are a legally registered company in Australia and we oblige by all consumer laws of the country.
All of our orders are eligible for free 30 days returns guarantee if you're not satisfied with it. Additionally we also offer 1 year Australian warranty / replacement guarantee in case of any manufacturing default to the product. Please note that the physical damage / misuse of the product is not covered under our warranty policy. For more information about Warranty and returns, Click here
Award winning support:
We pride ourselves in providing exceptional customer support. We aim for 100% satisfaction guarantee, every time! You can get in touch with us either by online Chat, or you can even give us a call. Please visit Contact us page to get in touch with us.
Affordable Price:
We strive very hard to provide value for each of our products. We believe that this is the part of our customer satisfaction policy. All of our products are of High quality and the prices reflect the true value of the product.
Super Fast Deliveries:
We're born and grown up in Melbourne. Our usual time of deliveries is b/w 3-5 business days and in some cases 7-10 working days. We've partnered with the best to make sure your package is delivered to you in safest manner asap!
Online Tracking:
You can use our online tools on our website or on our logistics partner's website to track your package online! We keep you posted via email and text messages about the Estimated delivery date and progress of your order.
Innovative Products:
We're always looking out to bring new technologies to Australian Consumer market. We're always on the hunt to get innovative and useful products improve daily lifestyle of yourself and your loved once.
Warranty & Aftersales Support:
With a strong 1 year manufacturing policy and 30 days returns policy, we try to make your online experience as smooth as possible. With our exceptional customer support and customer friendly warranty policy, you can shop peacefully.