Do or Drink is a game of bad decisions that will get you and your friends Wasted
Fans say that whoever created this game was a 'total A-h0le'!!
But they all agree that friends still talk about their crazy party weeks later.
Be Warned: Blackouts and Bad Decisions Ahead
This game has none of the "free skip" cards found in those other lame-@$$ drinking card games. You either do the dare, or you drink - that's it.
And let's be clear ---
If you're not comfortable with:
★ Sexy dares
★ Having your reputation ruined
★ Or drinking a lot
Then you should choose a more kind and gentle game that will only get you buzzed - because Do or Drink is a total blackout waiting to happen.
NOT G-RATED
This drinking card game is only for friends who are willing to get weird.
Not for Families
Not for those who think 'motorboating' involves a boat
Not for those who think Peach emojis are about peaches
In fact, many say our card drinking game should be banned because following these dares will completely ruin your reputation.
Designed in the USA and Ready For The Most SAVAGE Parties
 No limp cards
 No cards that wilt when wet
 No 'dud dares'
The first touch of our thick drinking cards will tell you why these cards are ready for all-night parties. The thick stock feels solid and the protective coating stands up to spills.
And, unlike other card games that were written by non-English speakers, Do or Drink is designed in the USA so our dirty drinking cards have no misspellings and no weird translations.
But don't take our word for it…
Tear open a pack of Do or Drink cards at your next party and see for yourself how these 350 life-altering dares will take your pregame parties to go to a whole new level.
We're Local!
Our facility is based in Melbourne, Australia and we process all orders within 12-24 hours of order placements. The usual shipping time is between 3-5 business days, however in some regional areas of WA & NT, shipping time may be about 7 - 10 working days.
We have partnered with following logistics providers to get you the products as soon as possible:
 Australia Post
 Courier please
 TNT
 Fastway
 Pack & Send

If you have any queries related to shipping or delivery, please get in touch with one of our friendly customer support staff - Contact us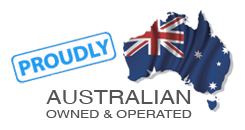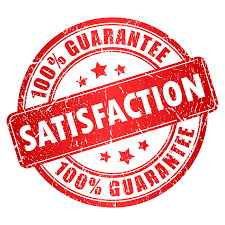 Gadget Lab Australia is committed to provide you 100% satisfaction guarantee everytime. We are a legally registered company in Australia and we oblige by all consumer laws of the country.
All of our orders are eligible for free 30 days returns guarantee if you're not satisfied with it. Additionally we also offer 1 year Australian warranty / replacement guarantee in case of any manufacturing default to the product. Please note that the physical damage / misuse of the product is not covered under our warranty policy. For more information about Warranty and returns, Click here
Award winning support:
We pride ourselves in providing exceptional customer support. We aim for 100% satisfaction guarantee, every time! You can get in touch with us either by online Chat, or you can even give us a call. Please visit Contact us page to get in touch with us.
Affordable Price:
We strive very hard to provide value for each of our products. We believe that this is the part of our customer satisfaction policy. All of our products are of High quality and the prices reflect the true value of the product.
Super Fast Deliveries:
We're born and grown up in Melbourne. Our usual time of deliveries is b/w 3-5 business days and in some cases 7-10 working days. We've partnered with the best to make sure your package is delivered to you in safest manner asap!
Online Tracking:
You can use our online tools on our website or on our logistics partner's website to track your package online! We keep you posted via email and text messages about the Estimated delivery date and progress of your order.
Innovative Products:
We're always looking out to bring new technologies to Australian Consumer market. We're always on the hunt to get innovative and useful products improve daily lifestyle of yourself and your loved once.
Warranty & Aftersales Support:
With a strong 1 year manufacturing policy and 30 days returns policy, we try to make your online experience as smooth as possible. With our exceptional customer support and customer friendly warranty policy, you can shop peacefully.