Hammock Chair Seat Cushion Hanging Swing Seat Pad Thick Nest Hanging Chair Back Pillow Home Office Furniture Accessories
2 Great reasons to buy from us:
Our Soft Chair Pad Is Beautiful And Functional.it Features An Anti-slip Clamp Bracket To Hold Solidly In Place As Well As Ravishing Filling,A Padding Of Ultra Soft And Long Lasting Polyester Seats.
Features:
Material: Furry fabric
Filling: Pearl Cotton
Unmount and Wash: UnRemovable and Lavible
Color: White / Grey / Red / Khaki / Green / Coffee / Sky Blue / Red / Orange (9 color options)
Size:120x90cmx15cm(47x35x6inch)
Functions:
1. Comforttable Chair Cushion:It Is In Accordance With The Dimension Design Of Human Body Mechanics,And Leave Enough Space To Stretch.
2. It Is Like A Mini Sofa,Perfect For Reading,Chat Or Others,This Is Another Super Comfortable And Relaxed Approach After Your Busy Time If You Or Your Child Likes It,We promise!!
3. 100% Polyester,Uv-Resistant Outdoor Fabric Fade Resistant Uv Coated Material.stain And Water Resistant Fabric.
4. High filling pearl cotton for comfortable seating Perfect for your office or kitchen chair,Rocking chair,Patio chair cushions,Dining chair,Wicker chair,Wooden chair,Round chair,Car,Truck,Wheelchair,Stadium seats,Etc.
5. The Chair Pads Reducing Body Weight Pressure Helps Back Pain And Adds Comfort To Your Swing Egg Chair,Floor Or Wheelchair.
Package Included:
1 X Seat Cushion.(Does Not Include A Chair)
Notice:
☞ Package Includes:1 X Seat Cushion.(Does Not Include A Chair)
☞ Because Of The Different Measuring Ways And Tools,There Might Be 1-2 Cm errors.
☞ The Product Will Arrive In A Slightly Compressed State;in The Following Using,It Will Expand To The Final Size Listed In The instructions.
We're Local!
Our facility is based in Melbourne, Australia and we process all orders within 12-24 hours of order placements. The usual shipping time is between 3-5 business days, however in some regional areas of WA & NT, shipping time may be about 7 - 10 working days.
We have partnered with following logistics providers to get you the products as soon as possible:
 Australia Post
 Courier please
 TNT
 Fastway
 Pack & Send

If you have any queries related to shipping or delivery, please get in touch with one of our friendly customer support staff - Contact us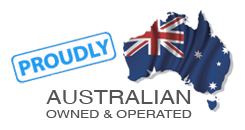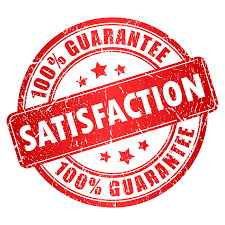 Gadget Lab Australia is committed to provide you 100% satisfaction guarantee everytime. We are a legally registered company in Australia and we oblige by all consumer laws of the country.
All of our orders are eligible for free 30 days returns guarantee if you're not satisfied with it. Additionally we also offer 1 year Australian warranty / replacement guarantee in case of any manufacturing default to the product. Please note that the physical damage / misuse of the product is not covered under our warranty policy. For more information about Warranty and returns, Click here
Award winning support:
We pride ourselves in providing exceptional customer support. We aim for 100% satisfaction guarantee, every time! You can get in touch with us either by online Chat, or you can even give us a call. Please visit Contact us page to get in touch with us.
Affordable Price:
We strive very hard to provide value for each of our products. We believe that this is the part of our customer satisfaction policy. All of our products are of High quality and the prices reflect the true value of the product.
Super Fast Deliveries:
We're born and grown up in Melbourne. Our usual time of deliveries is b/w 3-5 business days and in some cases 7-10 working days. We've partnered with the best to make sure your package is delivered to you in safest manner asap!
Online Tracking:
You can use our online tools on our website or on our logistics partner's website to track your package online! We keep you posted via email and text messages about the Estimated delivery date and progress of your order.
Innovative Products:
We're always looking out to bring new technologies to Australian Consumer market. We're always on the hunt to get innovative and useful products improve daily lifestyle of yourself and your loved once.
Warranty & Aftersales Support:
With a strong 1 year manufacturing policy and 30 days returns policy, we try to make your online experience as smooth as possible. With our exceptional customer support and customer friendly warranty policy, you can shop peacefully.