20Pcs Reusable Face Mask Washable Mouth Cover Unisex Masks Protective Adult
2 Great reasons to buy from us:
DESCRIPTION
Looking for a mask to protect you from outside micro-agents? Try our brand-new Reusable Face Mask. Made from high-quality polyester and spandex material, meant for durability. Easily filters out micro-particles from the air giving you fresh and breathable air. Micro-particles including dust, pollution and many more. As you will be wearing the mask for quite a long time in a day, we designed it specifically to be soft and breathable. 1mm thickness very lightweight and breathable does not suffocate or make you feel stuffed. Provided with comfortable and elastic ear loops, easy to loop in and out of the ear. Goes easy on your ears with its unique earring design. Use it for long hours without any feeling of uneasiness or irritation. Apart from protecting you from all those harmful particles, it is also a style icon. Crafted for a subtle look, makes you feel cool.
While wearing it make sure not to touch the front of the mask to eliminate any possible contamination. Always sanitize your hands if you want to make any adjustments to the mask. Reusable can be reused multiple times. Sewed for incredible toughness, does not easily teardown compare to other stitched mask in the market. Packed independently to promote proper hygiene and safe use. All-around protection from all those nasty micro-warriors. Stay healthy, stay happy.
Key Features:
Reusable and washable
Effective filtration
Premium polyester and spandex
Skin-friendly and comfortable
High elasticity and soft
Seamless and thicken ear loop
Individual travel pack
Lightweight
Exquisite workmanship
Environment and economical alternative
SPECIFICATION
Material: 95.7% Polyester and 4.3% spandex
Gender: Unisex
Thickness: 1mm
Dimension: 31cm x 13cm?L x W?
Colour: Black
PACKAGE CONTENTS
We're Local!
Our facility is based in Melbourne, Australia and we process all orders within 12-24 hours of order placements. The usual shipping time is between 3-5 business days, however in some regional areas of WA & NT, shipping time may be about 7 - 10 working days.
We have partnered with following logistics providers to get you the products as soon as possible:
 Australia Post
 Courier please
 TNT
 Fastway
 Pack & Send

If you have any queries related to shipping or delivery, please get in touch with one of our friendly customer support staff - Contact us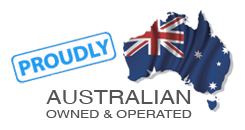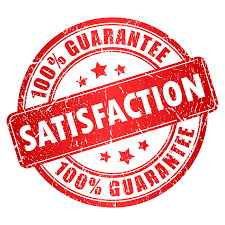 Gadget Lab Australia is committed to provide you 100% satisfaction guarantee everytime. We are a legally registered company in Australia and we oblige by all consumer laws of the country.
All of our orders are eligible for free 30 days returns guarantee if you're not satisfied with it. Additionally we also offer 1 year Australian warranty / replacement guarantee in case of any manufacturing default to the product. Please note that the physical damage / misuse of the product is not covered under our warranty policy. For more information about Warranty and returns, Click here
Award winning support:
We pride ourselves in providing exceptional customer support. We aim for 100% satisfaction guarantee, every time! You can get in touch with us either by online Chat, or you can even give us a call. Please visit Contact us page to get in touch with us.
Affordable Price:
We strive very hard to provide value for each of our products. We believe that this is the part of our customer satisfaction policy. All of our products are of High quality and the prices reflect the true value of the product.
Super Fast Deliveries:
We're born and grown up in Melbourne. Our usual time of deliveries is b/w 3-5 business days and in some cases 7-10 working days. We've partnered with the best to make sure your package is delivered to you in safest manner asap!
Online Tracking:
You can use our online tools on our website or on our logistics partner's website to track your package online! We keep you posted via email and text messages about the Estimated delivery date and progress of your order.
Innovative Products:
We're always looking out to bring new technologies to Australian Consumer market. We're always on the hunt to get innovative and useful products improve daily lifestyle of yourself and your loved once.
Warranty & Aftersales Support:
With a strong 1 year manufacturing policy and 30 days returns policy, we try to make your online experience as smooth as possible. With our exceptional customer support and customer friendly warranty policy, you can shop peacefully.