Sleep plays an important role not only on your physical health, but also your mental and emotional well-being. When you sleep, your body gets rested and able to repair its heart and blood vessels, so each part of your body can feel rejuvenated and revitalized. Nowadays, getting the right amount of sleep can be difficult due to many factors such work stress, personal problems or one's lifestyle. Sleep deprivation or deficiency can easily lead to fatigue, headaches, moodiness or irritability, memory issues, trouble with thinking or decision making and other health risks such as high blood pressure, kidney disease or diabetes.
The first step to getting enough sleep is having a right sleeping companion that will provide you comfort and ease when you prepare for sleep and at the same time help you feel refreshed and pain-free when you wake up.
Specifications
Colour: Dark Blue
Material: 100% Polyester Fabric Shell with Slow Rebound Memory Foam Pillow Insert
Size (L x W): 50 x 30cm
Thickness: High Side 10cm/ Low Side 6cm
Age Range: Adults
Care Instruction: Disinfect in Sunshine Regularly
Features
Get Better Sleep At Night - Memory foam cervical pillow ensures comfortable support while you sleep and most likely to reduce the snoring, neck pain or shoulder stiffness
Ergonomic Design - A unique curved butterfly shape of the large memory foam contour pillow, provides maximum stability for head and neck in both back and side sleep positions
Newest Technology - Filled with memory foam, this cervical neck pillow adapts to your neck contour and provides therapeutic support for good sleep
Removable Pillow Protectors - Soft to touch but sturdy memory foam pillow cases breathable design provide optimal sleep climate
Suitable for Various Sleeping Positions - No matter are you a side sleeper or back sleeper, this memory foam pillow will provide you a good night's sleep
Awesome Gift Idea - With this sleep memory foam pillow your family members or friends can much healthier, forget about those restless nights, morning headaches or neck pain
Package Included
1 x Butterfly Shaped Memory Foam Pillow
1 x Washable Pillow Case
We're Local!
Our facility is based in Melbourne, Australia and we process all orders within 12-24 hours of order placements. The usual shipping time is between 3-5 business days, however in some regional areas of WA & NT, shipping time may be about 7 - 10 working days.
We have partnered with following logistics providers to get you the products as soon as possible:
 Australia Post
 Courier please
 TNT
 Fastway
 Pack & Send

If you have any queries related to shipping or delivery, please get in touch with one of our friendly customer support staff - Contact us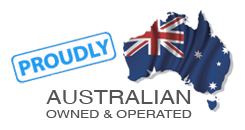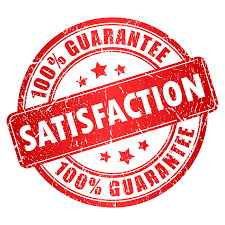 Gadget Lab Australia is committed to provide you 100% satisfaction guarantee everytime. We are a legally registered company in Australia and we oblige by all consumer laws of the country.
All of our orders are eligible for free 30 days returns guarantee if you're not satisfied with it. Additionally we also offer 1 year Australian warranty / replacement guarantee in case of any manufacturing default to the product. Please note that the physical damage / misuse of the product is not covered under our warranty policy. For more information about Warranty and returns, Click here
Award winning support:
We pride ourselves in providing exceptional customer support. We aim for 100% satisfaction guarantee, every time! You can get in touch with us either by online Chat, or you can even give us a call. Please visit Contact us page to get in touch with us.
Affordable Price:
We strive very hard to provide value for each of our products. We believe that this is the part of our customer satisfaction policy. All of our products are of High quality and the prices reflect the true value of the product.
Super Fast Deliveries:
We're born and grown up in Melbourne. Our usual time of deliveries is b/w 3-5 business days and in some cases 7-10 working days. We've partnered with the best to make sure your package is delivered to you in safest manner asap!
Online Tracking:
You can use our online tools on our website or on our logistics partner's website to track your package online! We keep you posted via email and text messages about the Estimated delivery date and progress of your order.
Innovative Products:
We're always looking out to bring new technologies to Australian Consumer market. We're always on the hunt to get innovative and useful products improve daily lifestyle of yourself and your loved once.
Warranty & Aftersales Support:
With a strong 1 year manufacturing policy and 30 days returns policy, we try to make your online experience as smooth as possible. With our exceptional customer support and customer friendly warranty policy, you can shop peacefully.