Universal TV Remote Control LCD/LED For Sony/Samsung/Panasonic/LG/TCL/Soniq
2 Great reasons to buy from us:
Features
Brand New and High Quality

This is the 8th generation for the RM-L1130 model, hence it includes even more TV models

Compatible TV brands: 

AKIRA, Changhong, Daewoo, Hitachi, Hisense, Haier, JVC, Konka, LG, Samsung 
Skyworth, SHARP, SONY, SANYO, Panasonic, Philips, Prima, Toshiba, Thomson,SONIQ QT-112, TCL and many more Suitable for TV with 3D function

Note:

For SONIQ TV compatible For This Model Only SONIQ QT-112

How to operate:

1. Turn on your TV set,  let your TV set be in the normal state play. Aim the remote control in at the TV. Find the corresponding brand of your TV on the remote control, e.g. SHARP = 1
2. Press and hold button "1" for 6 seconds. The indicator light will flash. When the volume symbol appears on your TV, release the button at once. Setup is complete 
This are the steps to connect your tv with remote 
1. Turn on your TV set,Let your TV set be in the normal state play, and aim the remote controller in the front of the TV.Find the three digits code from the code list
2, Press ""SET"" button, then press ""POWER"" button, till the indicator lamp lights, then release the buttons, the remote controller will be in the state of inputting code
3, Enter the first set of three-digit code in order. When you input each digit, the indicator lamp will flash one time, when you enter all of the three digits, the indicator lamp will turn off., setting to be finished. If the code is more than one set, please use first one at first

Product Description : 

1.No need to set. Use directly for UNIVERSAL LCD/LED/HDTV
2.Higher stability to get newest and accurate date
3.Further transmitting distance of more than 8 metres 
4.Have memory function when cutting off the power supply
5.High capacity and energy saving

Specification

Battery type: Two size AAA batteries (Not Included)




Package
We're Local!
Our facility is based in Melbourne, Australia and we process all orders within 12-24 hours of order placements. The usual shipping time is between 3-5 business days, however in some regional areas of WA & NT, shipping time may be about 7 - 10 working days.
We have partnered with following logistics providers to get you the products as soon as possible:
 Australia Post
 Courier please
 TNT
 Fastway
 Pack & Send

If you have any queries related to shipping or delivery, please get in touch with one of our friendly customer support staff - Contact us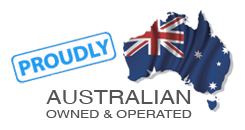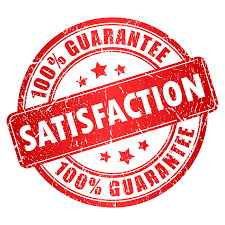 Gadget Lab Australia is committed to provide you 100% satisfaction guarantee everytime. We are a legally registered company in Australia and we oblige by all consumer laws of the country.
All of our orders are eligible for free 30 days returns guarantee if you're not satisfied with it. Additionally we also offer 1 year Australian warranty / replacement guarantee in case of any manufacturing default to the product. Please note that the physical damage / misuse of the product is not covered under our warranty policy. For more information about Warranty and returns, Click here
Award winning support:
We pride ourselves in providing exceptional customer support. We aim for 100% satisfaction guarantee, every time! You can get in touch with us either by online Chat, or you can even give us a call. Please visit Contact us page to get in touch with us.
Affordable Price:
We strive very hard to provide value for each of our products. We believe that this is the part of our customer satisfaction policy. All of our products are of High quality and the prices reflect the true value of the product.
Super Fast Deliveries:
We're born and grown up in Melbourne. Our usual time of deliveries is b/w 3-5 business days and in some cases 7-10 working days. We've partnered with the best to make sure your package is delivered to you in safest manner asap!
Online Tracking:
You can use our online tools on our website or on our logistics partner's website to track your package online! We keep you posted via email and text messages about the Estimated delivery date and progress of your order.
Innovative Products:
We're always looking out to bring new technologies to Australian Consumer market. We're always on the hunt to get innovative and useful products improve daily lifestyle of yourself and your loved once.
Warranty & Aftersales Support:
With a strong 1 year manufacturing policy and 30 days returns policy, we try to make your online experience as smooth as possible. With our exceptional customer support and customer friendly warranty policy, you can shop peacefully.